6YE PREMIUM SEX DOLLS  / AMOR DOLLS – REALISTIC 6YE DOLL
---
6Ye Premium doll sex dolls / Amor Dolls are realistic, life-like. They are able to move in different angles, especially good for the sexual purpose. 6Ye doll / Amor Doll has the features below:
Realistic labia, areola and anus
Life-like ball-joint skeleton – moves like a human being
Durable and high-quality skin texture
All the sex dolls below are ready to order. 6Ye Doll / Amor Doll will look exactly like as their photos including her make-up and hair! Please choose the option according to your preference during checkout.
We would like to inform that from now on, 6Ye Premium has a new label called Amor Doll. The reason is 6Ye Doll factory will be launching a list of new features which will only be available in this series of Premium dolls.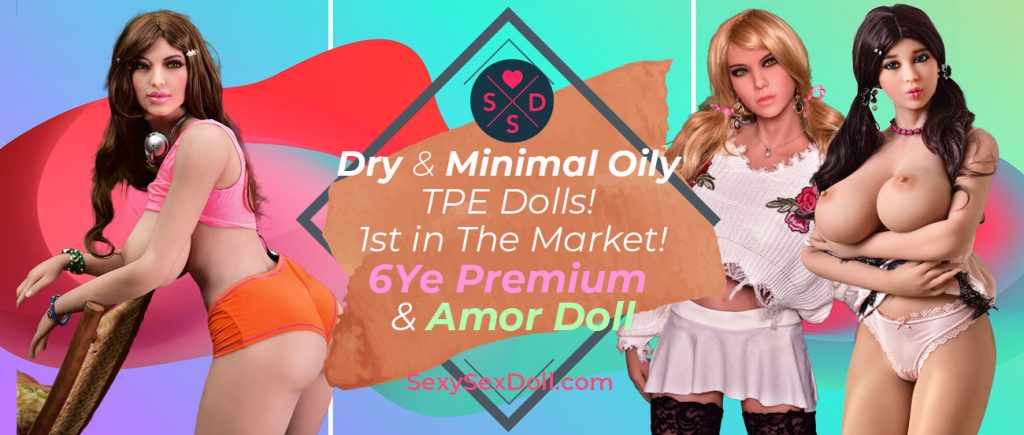 Until December 2018, 6Ye Premium Doll and Amor Doll were the first, came up with TPE sex dolls that have a minimal oily feel. They came up with their own formula, that keeps the dolls soft and lifelike, yet, you no longer have to be bothered to powder and oil the dolls. Enjoy your sexy moment with your lovely ones, clean them up, that's it! Life can't be easier than this!

Every doll purchase is entitled to our FREE GIFTS:
 Sex dolls 135cm or larger dolls – 2 Free outfits and 1 additional wig. 
 Sex dolls 134cm or smaller dolls – 1 Free additional wig.
Other Free Gifts: Blanket, handling gloves, vaginal irrigator, wig, and a basic sex doll outfit.
Optional Take Care Kit:  Renewal Powder, Powdering Applicator, TPE glue, stain remover, USB Heating Rod, Nail Glue, Eyelashes Glue

SaveSave