French Big Booty Sex Doll – 6Ye Premium 161cm E-cup Adèle
French Big Booty Sex Doll – 6Ye Premium 161cm E-cup Face N24 Adèle
Facts
Adèle is a newly born 6Ye Premium babe. She is French big booty sex doll. Her beautiful rounded bust, catch everyone attention. Imagine if you wandering at a countryside, you're lost and trying to get a shelter for one night. You knocked at a house, a beautiful young lady opened the door, and that is Adèle! Adèle is shy but friendly, she welcomed you to her home. You have a lovely chat with Adèle, not to mention what has happened next! Eventually, you became one of the owners of this countryside house, spending your life happily ever after with Adèle!  This plump sex doll will take it if you are good enough to conquer her.
Adèle is a gorgeous plump sex doll made of TPE, she is super realistic, you can see pore on her body as well as the wrinkles on her knees, hips, armpit, or all the joint areas. Her built in skeleton is a patented design, allows her to pose easily than any of other dolls you see before. The head and neck connector is an innovative design which you can snap and place the head securely, The best thing is her neck will move when her head moves!
Brand
6YE Doll
Head
6YE #N24
Body
6YE 161cm E-cup Premium
Skin Tone
Choose below
Eyes
Choose below
Hair
Choose below
Material
TPE
Skeleton
Ball-joint Metallic Skeleton Fully Articulated
6YE 161cm E-cup Premium Body Spec
Height
161cm (5'3")
Bust
90cm (35.4")
Waist
63cm (24.8")
Hips
90cm (35.4")
Under-bust
66cm (25.98")
Weight
36kg (79lbs)
Anal Depth
15cm (5.9")
Vagina Depth 
17cm (6.7")
Oral Depth
15cm (5.9")
Bra Size
-
Leg Length
-
Shoulder Width
35cm (13.8")
Thigh Circum
50cm (19.7")
Calf Length
48cm (18.9")
Ankle Girth
-
Wrist Girth
-
Upper Arm Girth
-
Arm Length
-
Foot Length
21cm (8.27")
Shoe Size
-
Included In This Doll

*We may not be offering the exact same wig as in the pictures.

Included in the 1st shipment: doll body, doll head, blanket, handling gloves, vaginal irrigator, 2 wigs, a random simple outfit and a comb.

Included in the 2nd shipment: 2 free outfits, Optional suspension kit and take care kit (Including Renewal Powder, Powdering Applicator, TPE glue, stain remover, USB Heating Rod, Nail Glue, Eyelashes Glue). ** Items in 2nd shipment may be shipped separately in order not to delay your order

Optional: Storage Case / Storage Couch / Suspension Kits – hooks and head stand 

  Arrives In:  Doll Production time* + Delivery Time* (Check Shipping Time) 
Want to make your doll even faster? Click here to see our current stock doll inventory! Get your doll in days not weeks! 
*This is an approximate taken time, it may be shorter or longer.  (*exceptions may occur)

Free shipping to United States! 🇺🇸

  United States 🇺🇸 Customs Clearance Service

  Shipped by Fedex / UPS in Anonymous Package with Tracking no.

  Pay with PayPal or Credit cards /Amex / Discover 

  Buy Now and Pay Later with PayPal Credit.
Please note that this product is made by hand and the details of each finished product may be slightly different from the picture.
Coupon Code
Discover our exclusive CYBER MONDAY  deal on this page !
Use the coupon code below at checkout – Ends November 30th!
25% off for $3500+ (1 quota) – Coupon Code: cyber25
20% off for $3000+ (3 quotas) – Coupon Code: cyber20
18% off for $2500+ (5 quotas) – Coupon Code: cyber18
15% off for $2000+ (7 quotas) – Coupon Code: cyber15
12% off for $1300+ (15 quotas) – Coupon Code: cyber12

Features
 This is a premium 6Ye Doll, offering features below:
Super fine and detailed areola, labia and anus
Life-like skeleton allows her pose like a human-being, not restricted to the typical upward-downward, leftward-rightward positions
Improved quality TPE, she doesn't look plastic at all despite in a fair skin
Lifelike looking, not only looks pretty in picture, but better in real!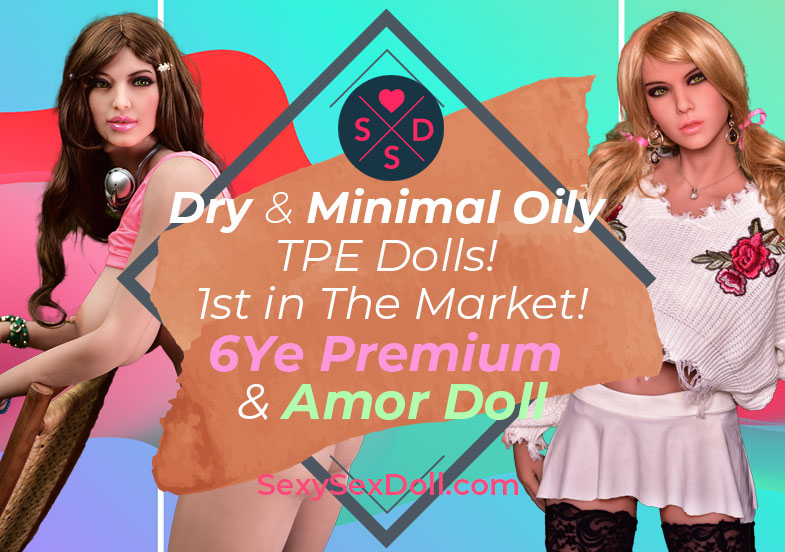 Until December 2018, 6Ye Premium Doll and Amor Doll were the first, came up with TPE sex dolls that have a minimal oily feel. They came up with their own formula, that keeps the dolls soft and lifelike, yet, you no longer have to be bothered to powder and oil the dolls. Enjoy your sexy moment with your lovely ones, clean them up, that's it! Life can't be easier than this!
Vagina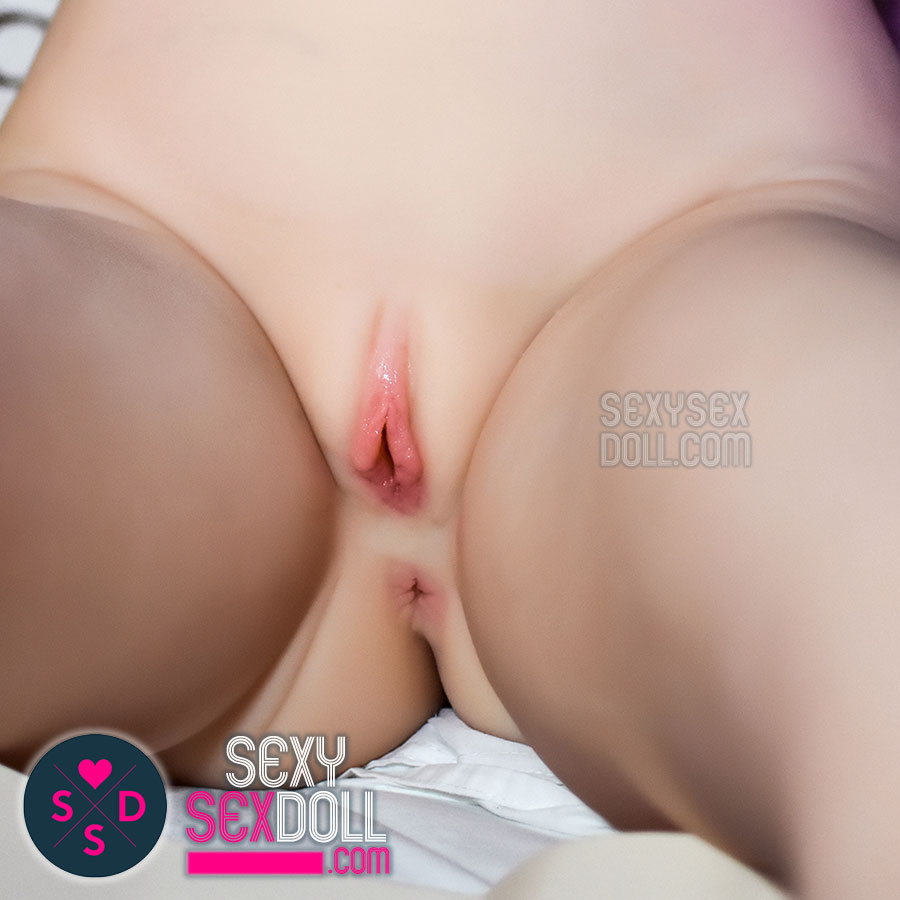 Ask Questions
Questions and answers of the customers
There are no questions yet. Be the first to ask a question about this product.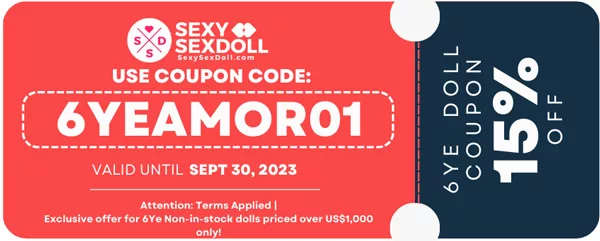 Minimal Oily Technology Revolution

6Ye Premium Doll and Amor Doll introduced a new type of TPE sex doll that has a minimal oily feel. They developed their own formula, which keeps the dolls soft and lifelike, eliminating the need for regular powdering and oiling. Now, you can enjoy intimate moments with your loved ones and simply clean them up afterwards. It's a convenient and hassle-free way to enhance your experience.
Exploring 6YE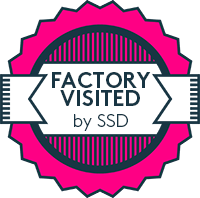 SSD recently explored the 6YE factory in Dongguan, which has been a hidden gem in the industry despite having the same 4 years of experience as WM. 6YE dolls have experienced significant growth in the local market since their launch. To learn more about this journey, you can click here: https://www.sexysexdoll.com/blog/sexy-pussy-doll-producer
---
---
---
---
If you purchase this product you will earn
173
Points! Worth
US$

173.00
! For more information of SSD Reward Program, please visit
Here
.