Red Hair Sex Dolls
Don't be stuck in a shell- there are numerous wig colors available in the market. Whether you want an official black or brown color wig, you can be sure we have it in stock. 
Do you want something special? A color that others would regard as 'shouting?' Well, it isn't shouting for you. Right? 
Browse through the collection and pick just the right hair color for your new possession.
Promotion

Every doll purchase is entitled to our FREE GIFTS:
 Sex dolls 135cm or larger dolls – 2 Free outfits and 1 additional wig. 
 Sex dolls 134cm or smaller dolls – 1 Free additional wig.
Other Free Gifts: Blanket, handling gloves, vaginal irrigator, wig, and a basic sex doll outfit.
Optional Take Care Kit:  Renewal Powder, Powdering Applicator, TPE glue, stain remover, USB Heating Rod, Nail Glue, Eyelashes Glue

Warning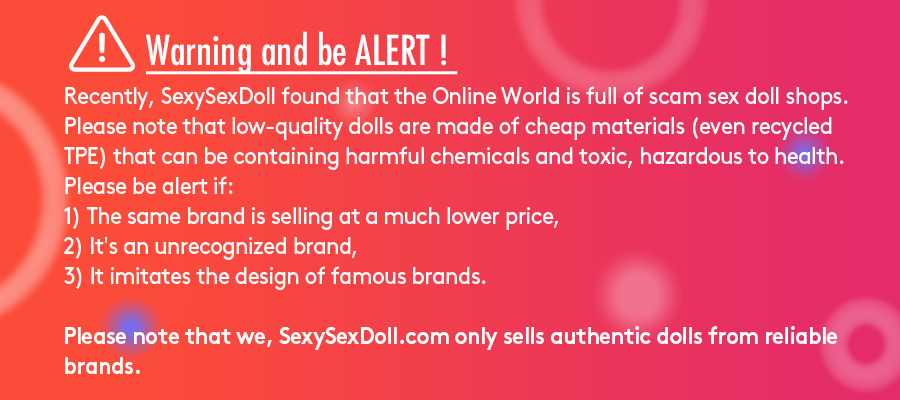 Free shipping to United States! 🇺🇸 & worldwide