Tiny Waist Sex Doll 6Ye Premium 168cm J-cup Wasp Waist
Hourglass Curvy Fantasy Sex Doll 6Ye Premium 168cm J-cup Wasp Waist , Choose A Face to Match!
Key Facts
This is a premium grade TPE busty sex doll. The body is curvy and busty. Her butt is sexy and perky, if you are into a strong lower body, she is for you. She is one of the most realistic and detailed TPE doll in the market. You will be impressed if you see her! It comes with 6Ye second-generation head body connector.
Her knee, armpit, and others add a little more of perfect realistic features, without sacrificing her sexiness. The neck of this adult doll body comes with a new head and neck connector. The neck will move when head moves. Again, nothing like this exists before. Enjoy this Giant Tits Sex Doll at a reasonable price now!
Brand
6YE Doll
Head
Choose below
Body
6YE 168cm J-cup Premium
Skin Tone
Choose below
Eyes
Choose below
Hair
Choose below
Material
TPE
Skeleton
Ball-joint Metallic Skeleton Fully Articulated
6YE 168cm J-cup Wasp Waist Premium Body Spec
Height
168cm (5'6")
Bust
98cm (38.6")
Waist
41cm (16.14")
Hips
99cm (39")
Under-bust
58cm (22.8")
Weight
44kg (97 lbs) 
Anal Depth
15cm (5.9")
Vagina Depth 
17cm (6.7")
Oral Depth
15cm (5.9")
Bra Size
-
Inner Leg Length
80cm (31.5")
Shoulder Width
35cm (13.8")
Thigh Circum
57cm (22.4")
Calf Circum
34cm (13.4")
Neck Circum
28cm (11")
Upper Arm Circumference
24cm (9.4")
Arm Length (Hand incl)
66cm (26")
Hand Length
17cm (6.7")
Foot Length
22cm (8.7)
Shoe Size
-
​Features:
Ball-joint skeleton
Enhanced finger-bone tip design
Ball-joint neck
​Realistic Vagina and Anus hole
Quick Head Connector
*We may not be offering the exact same wig as in the pictures.
Included in the 1st shipment: doll body, doll head, blanket, handling gloves, vaginal irrigator, 2 wigs, a random simple outfit and a comb.
Included in the 2nd shipment: 2 free outfits, Optional suspension kit and take care kit (Including Renewal Powder, Powdering Applicator, TPE glue, stain remover, USB Heating Rod, Nail Glue, Eyelashes Glue). ** Items in 2nd shipment may be shipped separately in order not to delay your order
Optional: Storage Case / Storage Couch / Suspension Kits – hooks and head stand 

  Arrives In: Custom made-to-order. Doll Production time 5-7 working days + Delivery Time* (Check Shipping Time) 
 *This is an approximate taken time, it may be shorter or longer.  (*exceptions may occur)
Please note that this product is made by hand and the details of each finished product may be slightly different from the picture.
Want to improve your ability to have sex with your doll?
Sexual Enhancement Methods - Complete List!
(Penis Enlargement / Erectile Dysfunction / Stamina)
**BLACK FRIDAY** 13% OFF, USE CODE:   BLACKFRIDAY10 + FREE 2nd HEAD + FREE SHIPPING + SSD POINT UP TO 20% OFF + FREE 2 OUTFITS + FREE 2ND WIG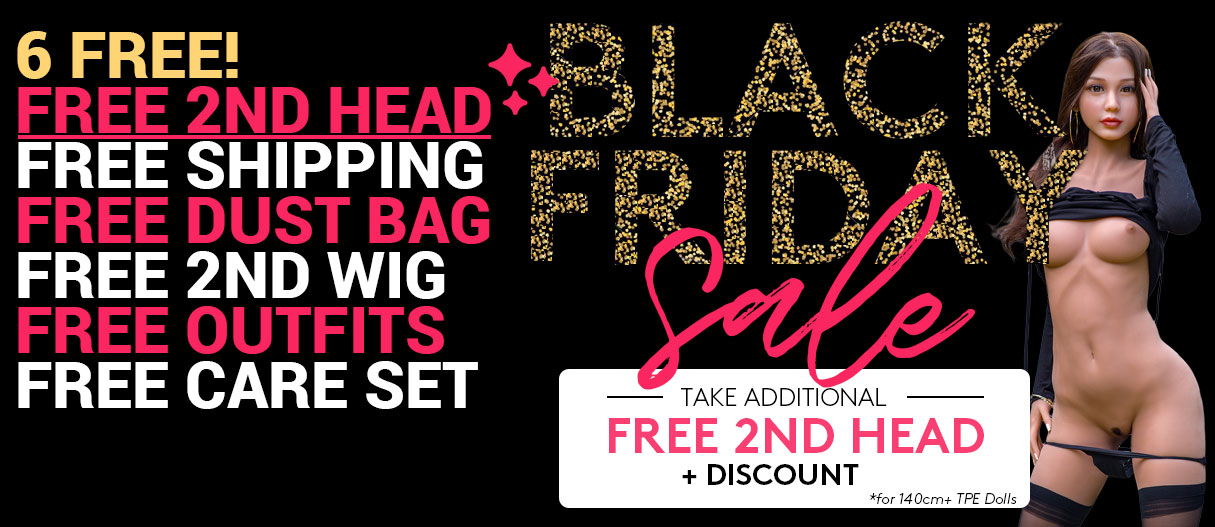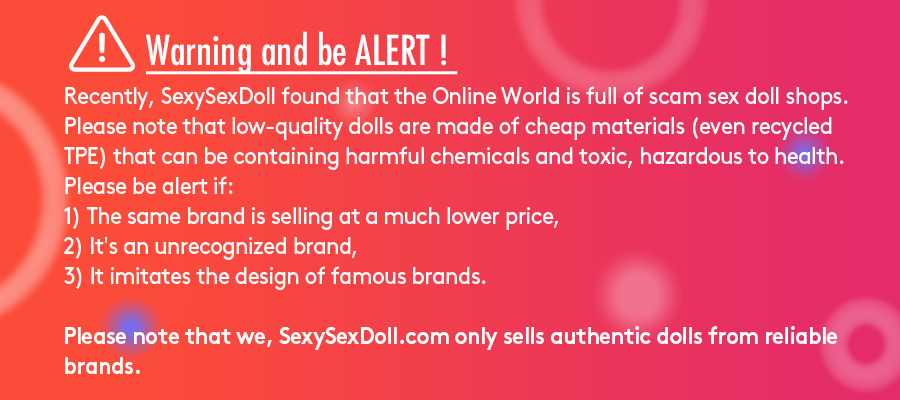 Vagina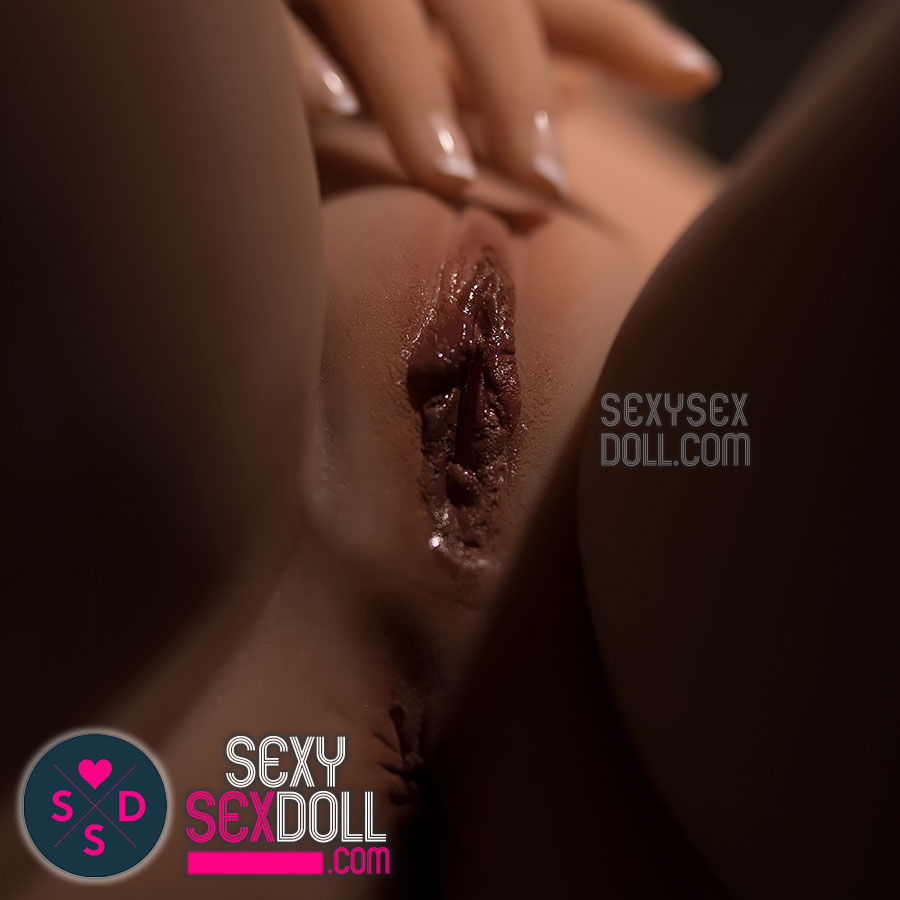 Skeleton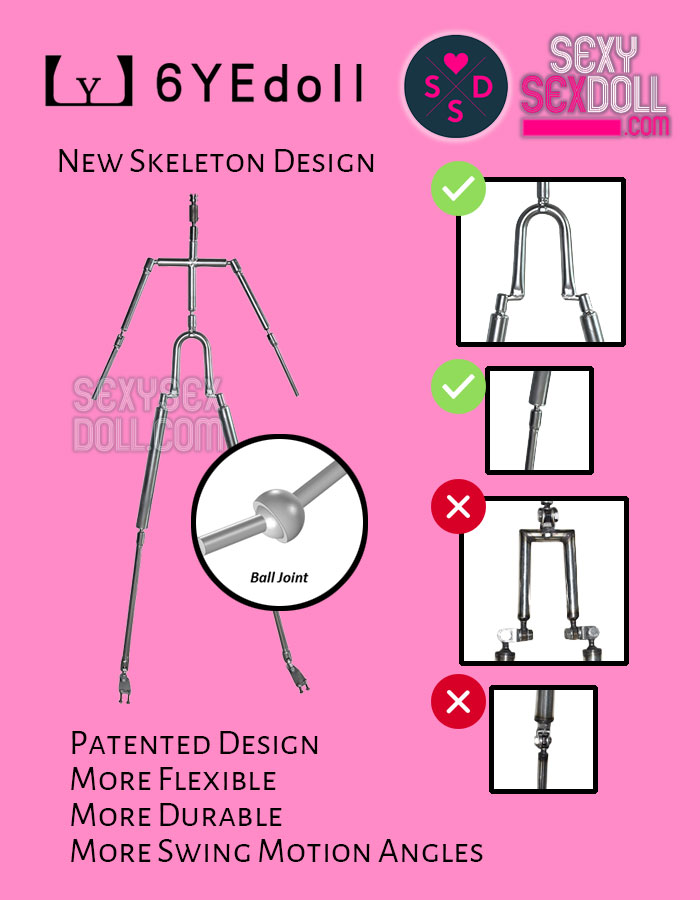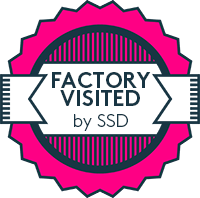 SSD has visited the factory of 6YE in Dongguan. Despite having 4 years of experience in the industry (same as WM), they are way underrated and under-known compared to many. As soon as they launched their dolls, their business has been improving greatly in the local market. Click here to check out the journey--> https://www.sexysexdoll.com/blog/sexy-pussy-doll-producer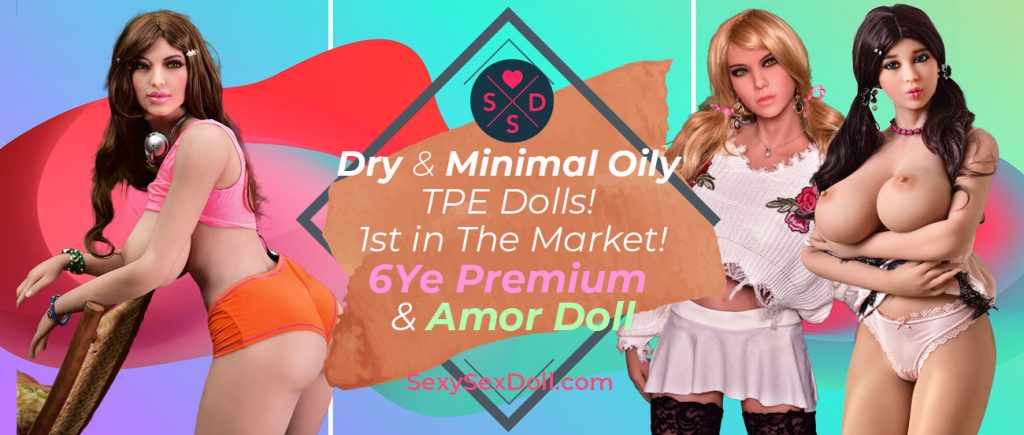 Until December 2018, 6Ye Premium Doll and Amor Doll were the first, came up with TPE sex dolls that have a minimal oily feel. They came up with their own formula, that keeps the dolls soft and lifelike, yet, you no longer have to be bothered to powder and oil the dolls. Enjoy your sexy moment with your lovely ones, clean them up, that's it! Life can't be easier than this!
If you purchase this product you will earn
189
Points! Worth
US$

189.00
! For more information of SSD Reward Program, please visit
Here
.
Add to Wishlist
Compare
Tiny Waist Sex Doll 6Ye Premium 168cm J-cup Wasp Waist, Choose A Face to Match!
This is a premium grade tiny waist sex doll. The highlight of this body is the tiny wasp waist. Her extremely slim waist allows you to grab her and lift her up with one hand, provided you dare to do so and conquer her! The body has big busts and perky butt, the tiny waist brought her bra size to the amazing J cup, not all dolls receive this honor.
The body is curvy and busty. Her butt is sexy and perky, if you are into a tiny waist sex doll body, she is for you. You will be impressed if you see her! It comes with 6Ye place and snaps head body connector.
Latest posts by Alexandra
(see all)
Questions and answers of the customers
Answered by the admin

Sorry, the sound option is not available for this doll.
Need Help? Contact Us Leave Feedback
Categories: Body Type / Feature: Fantasy Sex Dolls, Cup Size: Huge Breasts Sex Dolls I Cup or Above, Curvy Sex Dolls, Custom sex doll: Start with a Sex Doll Body, Customize a Sex Doll: Start with a 6YE Premium / Amor Sex Doll Body, Skin Tone: Tanned
Tags: 6Ye Premium, Ball-joints, Chubby, design a sex doll, Fat, fat sex doll, luxury love dolls, plump sex doll, Premium Quality, realistic vagina, Ultra realistic details
Contact Us
Please find the Live Chat Box at the bottom right corner. We're ready to help 18 hours a day, 7 days a week. Please send us a message if we're not available to attend to you. Email:
[email protected]
Call customer services on +1 561 571 8010
Leave Feedback
Enter your feedback modal content here. (Text/HTML/Shortcodes accepted).