Looking for glamorous black sex dolls? Well, no one's blaming you. The raw and enthusiastic passion of our ebony sisters is too good not to partake. The emotions are genuine, and everything is done to the utmost best. And the best thing about it, our black sex doll collection represents the very best in the versatile love doll world. Dark tan sex doll lovers will surely find something to celebrate in our growing collection of black love dolls. Here you can find out reasons why men are attracted to Black girls – Why Black Girls are Attractive.
The extensive assortment of ebony sex dolls makes it easy to pick the sex doll of your dreams. And while the variety might sound like a blessing, it can be overwhelming, especially for first-time buyers. And that's where we come in. With our wide-ranging experience coupled with dozens of research hours and rummaging through review forums, we have curated a handy list of the top 10 black sex dolls in 2021. 
But Why Trust Us? Here at SexySexDoll, we have a team of competent sex doll experts with long-standing experience. The massive expertise pool has seen hundreds get the sex doll of their dreams over the years, culminating in rejuvenated sex lives. Most importantly, our Quality Assessment team carries out extensive product research and factory visits to ensure you get the best quality sex doll whenever you order here. So, worry not; you're in safe hands!
Standing at 165 cm (5''5′) and weighing 50 kg (110 lbs), Pooja is a premium grade TPE Indian Big Ass and Huge Tits Sex Doll. Her glorious body yearns for your touch, and to be honest; it'll take a lot not to. Her big ass and strong thighs make up a sight to die for, especially when you're hitting it from behind. What's more, the squishy TPE material gives Pooja the much-needed bounce, wiggling to the rhythm of your backstrokes. 
And while Pooja's huge ass and big tits will make the headlines, her innocent dark tan face makes her an attractive sight. Her glossy chocolate lips and captivating eyes usher you into a galore of an exciting adventure. Pooja's super-realistic body makes her one of the most detailed sex dolls in our collection. Take her home with you and unravel in the excitement. Trust me. She's the right fit!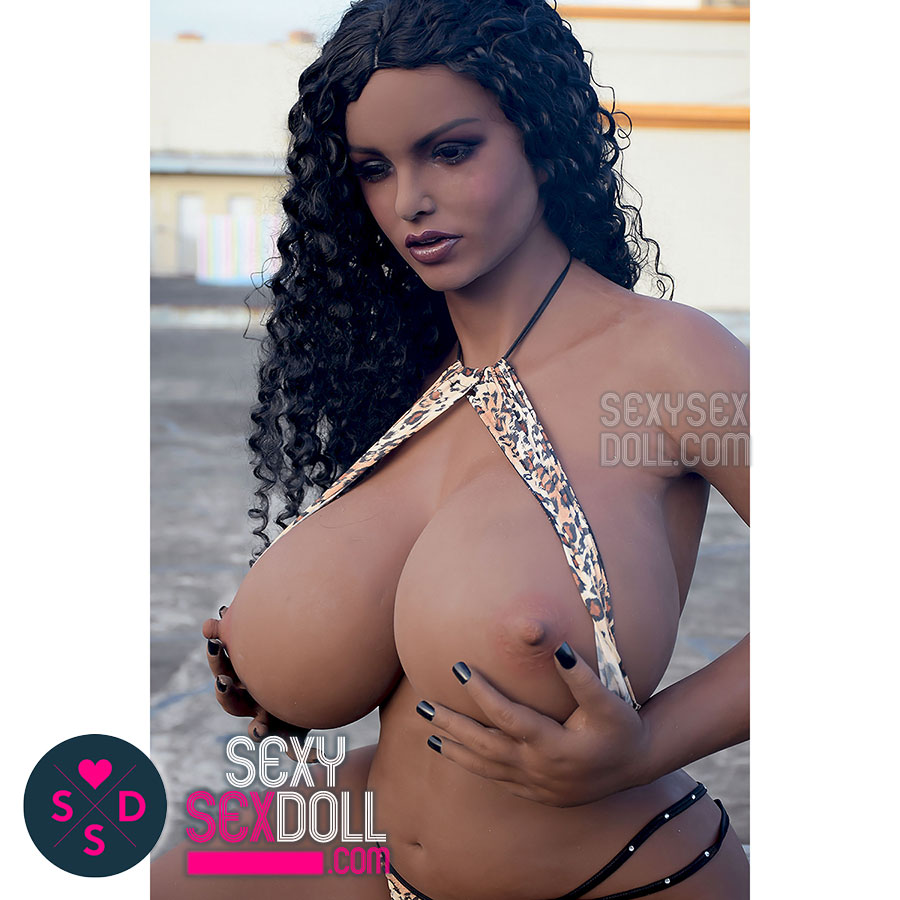 Oh, is Pooja too big of a snack? Here we go:
Jada is one of the most attractive sex dolls in our collection. Her sweet and lovely personality shuns light into the humble life of an adventurous yet introverted black woman. Yes. It happens. She's just as outgoing and adventurous like she's cool and calm, especially around new people. If you ask me, you have the woman of your dreams in Jada – she's the complete package. Away from all that, Jada is a young and confident woman with the world on her hands. She understands her glow is unique and is reserving it for the right man. Are you the right man? Go for it. 
This hot black sex doll is fully articulated with a metallic skeleton and movable joints to enhance mobility and flexibility. This way, you can enjoy your wildest fantasies without the fear of judgment. What's more, positions that would have otherwise been difficult are now exceedingly easier with the amplified flexibility.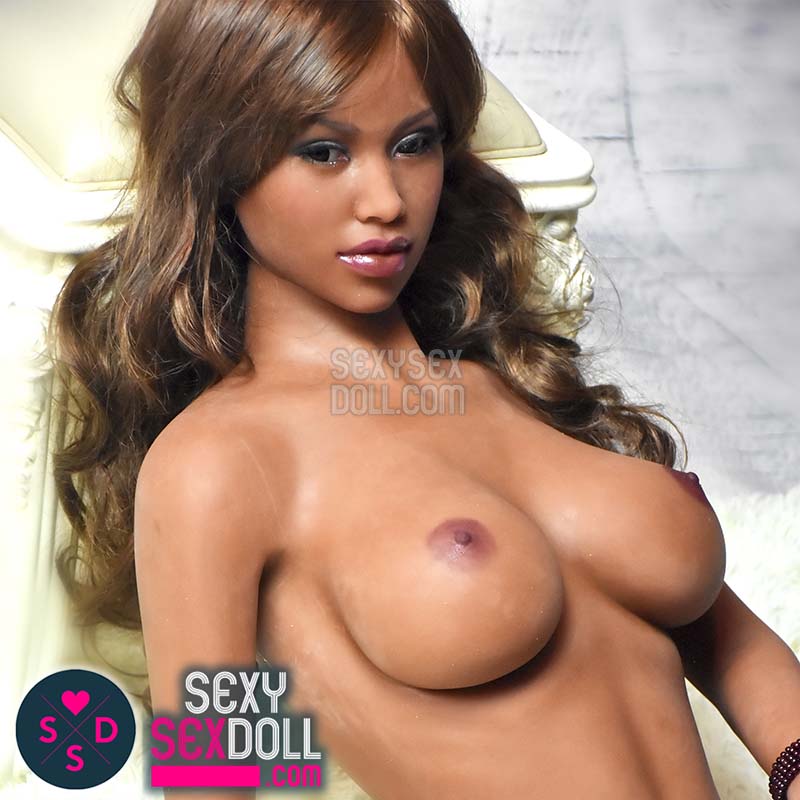 How about a sex doll torso? I mean, look at her; she's a breath of fresh air – all in one body. 
Cassidy Banks confirms the quote, 'the best things come in small packages.' Her value is by no means to be equated to her size. After all, who needs hands and legs when you can get jiggy with the torso and a fully functioning mouth? Her enormous O-Cup breasts promise one of the most realistic and exciting boob jobs you'll ever have. Imagine burying your rock-solid dick inside these jugs. Heaven on earth? I wouldn't argue. 
Away from her huge bursts, Cassidy Banks has a glowing face that's full of joy. The face, combined with a nice ass and huge pair of breasts, makes her one of the best sex doll torsos on the market. What are you waiting for? Take her home and have a piece of her angelic little body.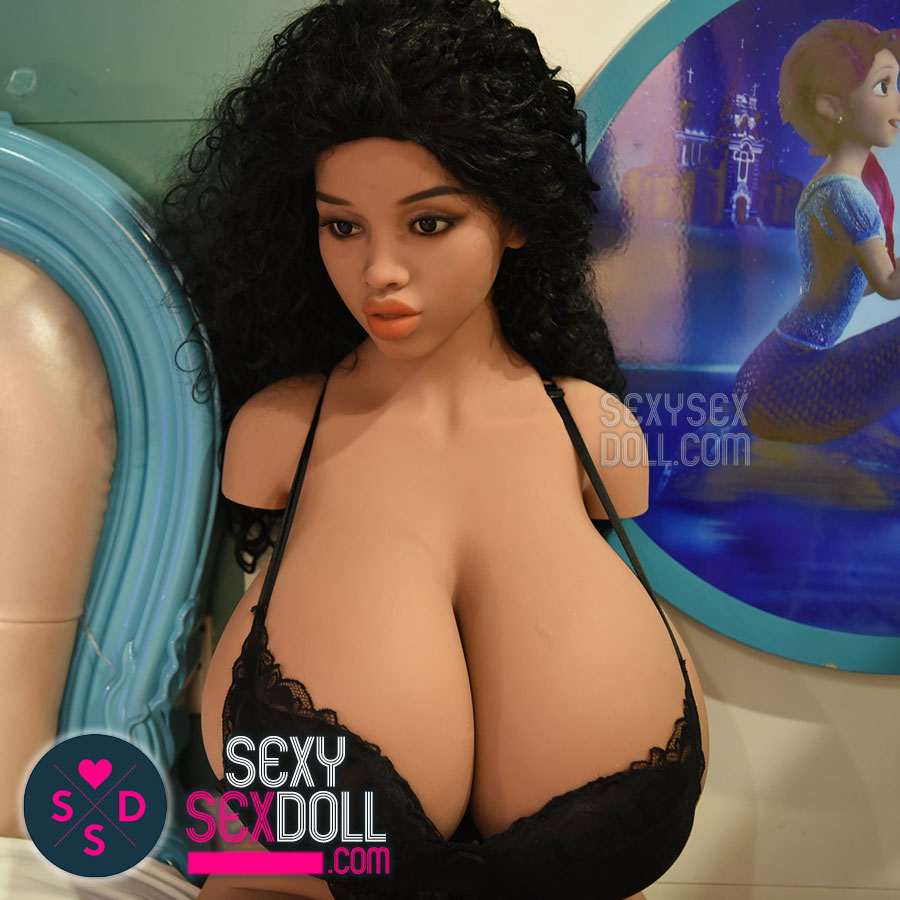 Let's go to Africa! Yes. Not for the Safari, but some exotic beauty – Jayde. 
Don't let her cute innocent demeanor fool you; Jayde is as wild as a tiger. Wait. Do you they have those in Africa? I'm not so sure, about that but Jayde's raw beauty is not in doubt. She turns heads everywhere she goes, and it's not hard to see why. Petite girl enthusiasts will certainly enjoy her lightweight and super flexible body. What's more, she's very submissive – she can do more than you can imagine. 
Simple. If you have a black girl fetish, Jayde is the answer – she's the best, petite black sex doll you'll see anywhere today. Her athletic body and exotic roots combine to deliver nothing short of ebony brilliance. Most importantly, you can customize Jayde to your liking. Who said you couldn't improve on perfection anyway? Choose the specific hair, eye color, breast type, areola, among other features, and walk away with the African girl of your dreams.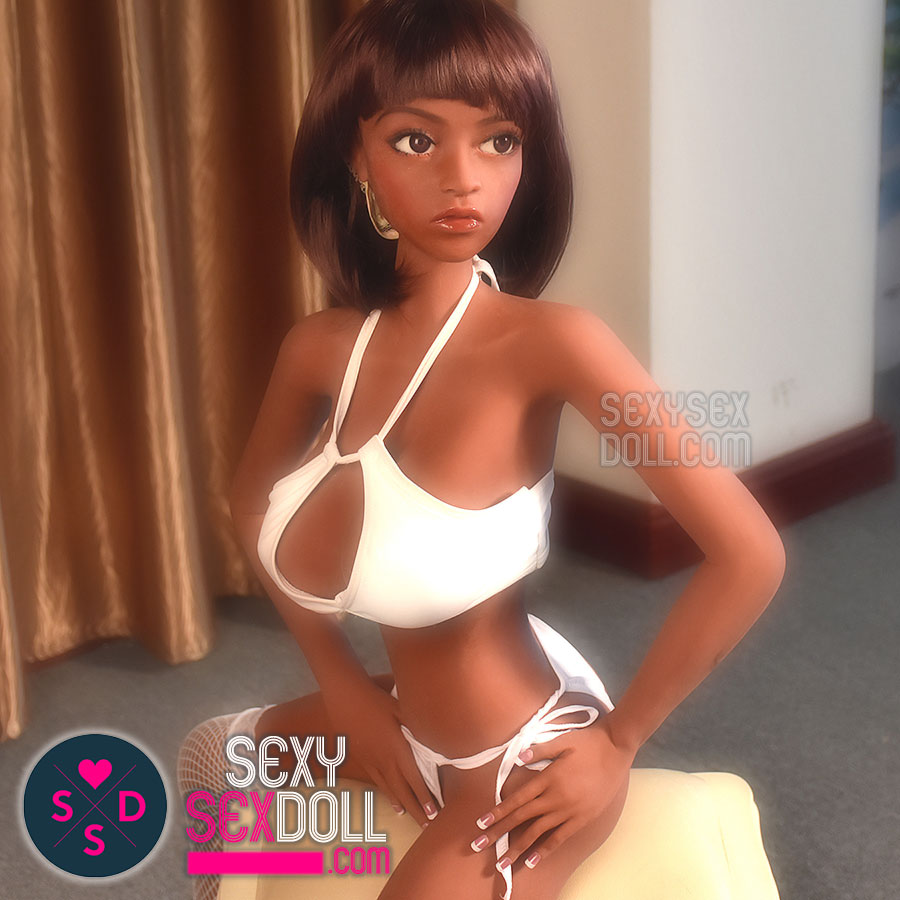 How did you find the African Girl? 
Do you want more? Okay. Here we go. 
Latrice is a unique African American sex doll from the renowned sex doll company 6Ye Doll. And if Jayde's body got you hooked, wait until Latrice takes her clothes off. Here amazing B-Cup breasts are palm-size, meaning you can comfortably fondle them without spilling over. Her African side is dominant, and it's no surprise most petite sex doll lovers are interested. Everything from the head to her toes; authenticity takes over here. 
Away from her body, Latrice is more submissive than you can imagine. She can pleasure you with all three of her orifices, and her small body makes it easy to experiment with different positions. So, whether you want some sloppy toppy by the coffee bar or a hasty anal gaping against the stairs, it's your call to make.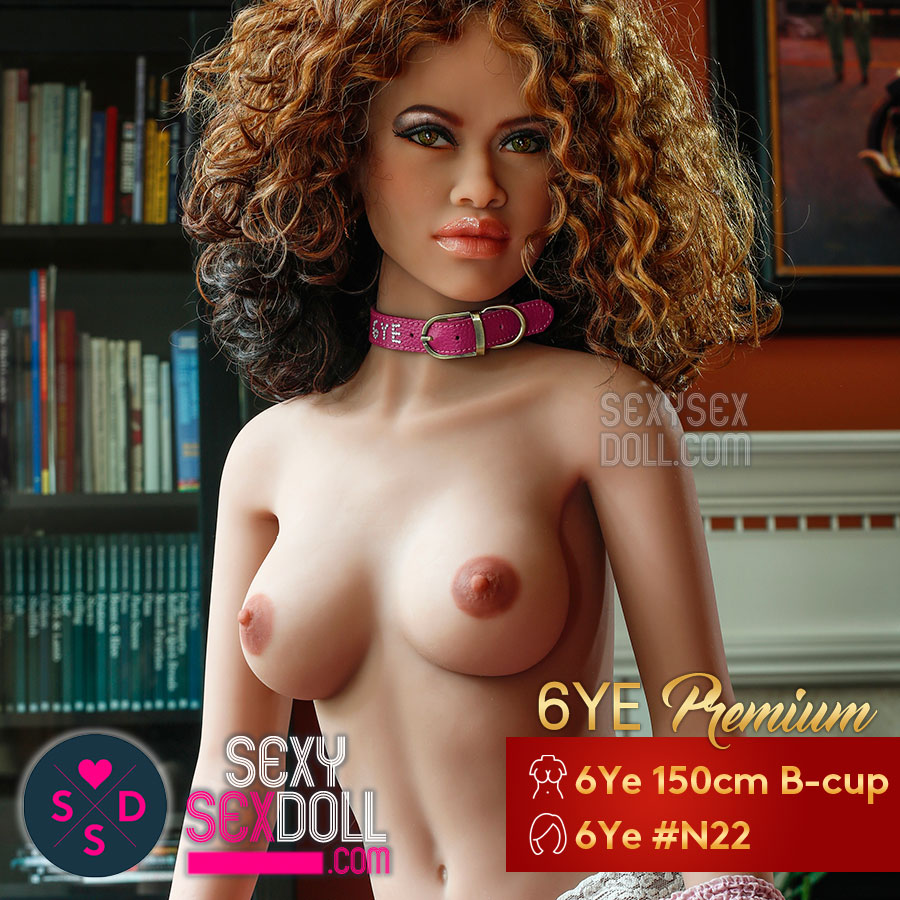 How about some Indian curry on your plate? Say no more.
Deepika is a voluptuous Indian girl with everything you'd want in your dream girl. Her chubby body makes her the perfect sex doll for chubby black girl fans. And she's cultured too, so why not? If you haven't noticed yet, this beauty comes from the chaotic yet cultural streets of India. She went to school in the states, and the great life in America has led her to believe there's more to life than a 9-5. She wants a man to take care of. Are you the man? 
She's fully articulated with a ball-joint metallic skeleton to enhance flexibility. This way, controlling her movements and angles is extremely easy, and you don't have to be a bodybuilder to actualize your sexual fantasies. So, if you want to enjoy a realistic sex doll without having to give up on control, Deepika is the perfect sex doll. 
Standing at 132 cm, Betty is an Afro-American petite lady with an open heart and wild spirit. She's sociable and loves to meet new people every chance she gets. What's more, her contagious smile shines through a dull moment, culminating in infectious joy. Trust me. It wouldn't be hard to pick her out in a crowd – she's that unique. 
Betty boasts impressive versatility, with all three of her orifices ready for pleasure. Most importantly, the orifices are designed with different depths and satisfying textures to ensure every one of them feels different. What do you think? Betty sounds like she's up for the taking. Ponce and get a petite goddess.
Remember that one college best friend you always wanted to pipe but couldn't? Her chocolate, melanin tone always had you in the zone.' Her short, trendy haircut has not gone away either.  Then, boom! Here she is all fine and glowing, but? She's pregnant! You're now at crossroads, wondering whether or not you'll take her home. Do you want my advice? It's going time!
Her 33 kg (72 lbs) body looks alright, and it will be quite hard to resist Derienne. The tiny bump looks great on her, and you won't even notice it with her sexy swimsuit on. So, have a go at this sexy and elegant pregnant queen. 
How big do you want your sex doll?
There simply isn't any other curvier sex doll than Willow. She weighs 47 kg (103 lbs) and stands at 146 cm (4'9″), confirming that indeed the thighs carry the mass. If you enjoy the signs of a massive ass wobbling during sex, she's the sex doll for you. Everything about her is big, and her eternal yearning for sex is unmatched. 
Away from the massive ass and tits, Willow has a cute little face that you want to wake up to. And just the 'big girl' stereotype, she's super nice and friendly. So, there you go, the complete package, just for you.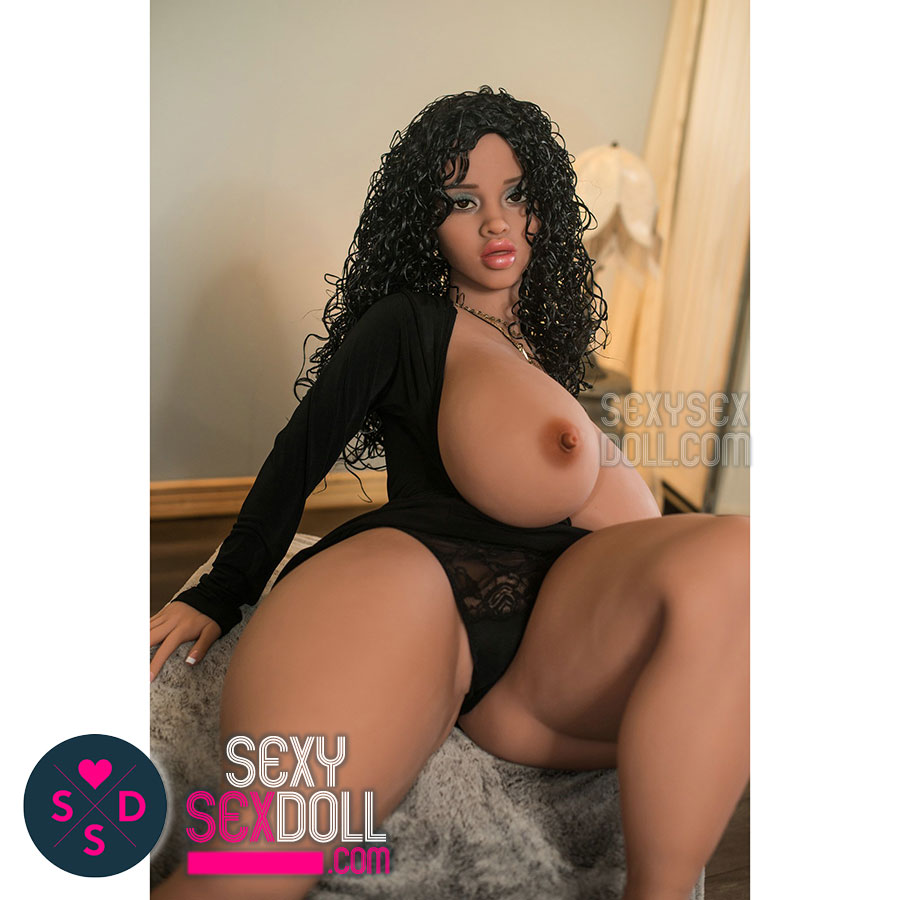 There's a reason why Tiffany is one of SexySexDoll's best sellers. 
Apart from her angelic, versatile body, her contagious excitement and mood is everything. She lights up the mood everywhere she goes, and it's never a dull moment with her around. Her plump, glossy lips, dark, glowing eyes, and long black hair turns heads everywhere she steps foot in. Who wouldn't be stunned by her war beauty anyway? 
Tiffany's A-Cup breasts are to die for. She doesn't even have to wear a bra.
And you know what they say about ladies with small breasts. Don't you? They enjoy fondling more because the contact is closer to the nerve fibers, and the touch is more consistent. Take her home and enjoy renewed versatility. Trust me. She'll love you.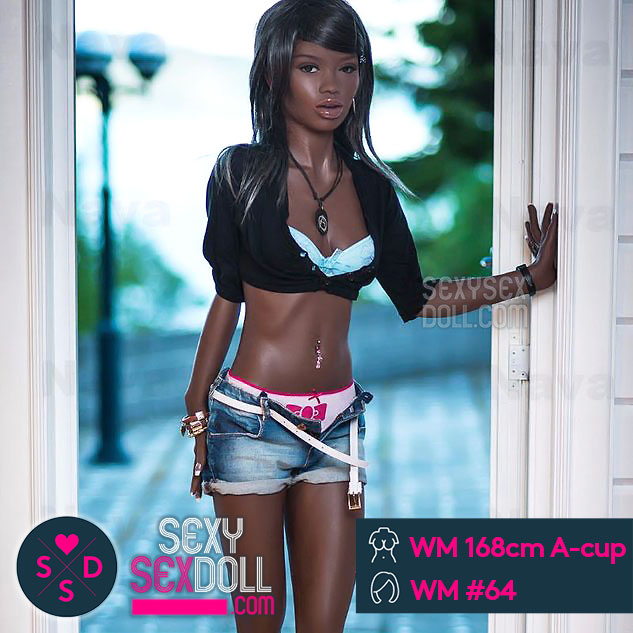 And that's it! There's something special about black sex dolls. The raw emotion and genuine love make them a complete package. The best thing about it, all these sex dolls have a glowing personality that's unique to each. What's more, they all are 100% articulated with a ball-joint metallic skeleton, making them even more versatile. 
So, what are you waiting for! 
Take one of these melanin sisters' home and indulge your black girl fetish safely and comfortably. Tall, short, petite, and huge – there's something for everyone.